Ever heard of Phishing? It's any type of attack where a cybercriminal steals your private information by tricking you or somebody else into giving it to them. These attacks are often conducted through spam email that you click on or through theft of your account information, through accessing your pages.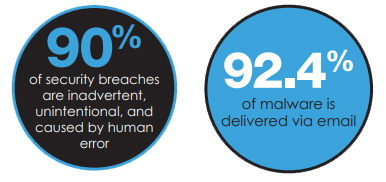 Phishing attacks may involve strategies like clickjacking, wherein the hacker layers an invisible page over the website that you are on that allows them to record the information that you enter, such as your credit card information or your passwords. You never even know that they're gathering it, and suddenly your account is in danger. By making you more likely to click on these types of links or enter this information, those criminals have a much higher chance of getting into your network and compromising your business in that way.
You have to be careful about any suspicious links or messages that you might get from your coworkers, clients, employees, or other business associates. Links or message that seem to be asking you to give up too much of your personal information that they would not normally be asked for, could be dangerous. Such links may indicate that your colleagues may have been compromised by a cyberattack in some manner. Their account may be used as a gateway to infect other networks and devices.
Phishing has become very sophisticated and almost undetectable, as criminals have found ways to make their emails as realistic as possible. Here are some red flags to look out for when viewing emails: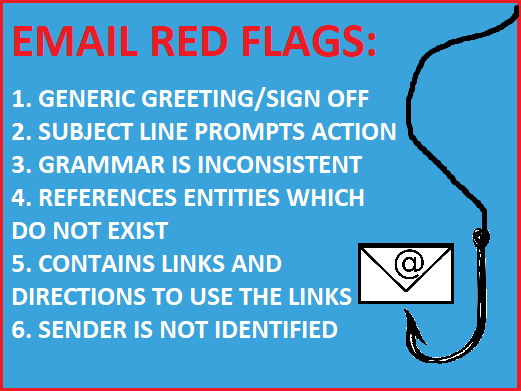 WHY YOU NEED AN INTEGRATED, ONGOING PROGRAM
Trained and aware employees are critical to securing an organization, and an effective, ongoing internal security awareness program can help reduce your company's vulnerability, turning the "weakest link" in your cyber defenses into its greatest strength.
Some factors to consider:
Cyber-attacks are on the rise; particularly among small- and mid-sized businesses.
You may have the most up-to-date and strongest security systems in place, but this will be a wasted investment if you don't also train and test your staff.
Threats are ever-evolving and become more sophisticated and harder to detect. Regular training on the latest criminal tactics will help mitigate risk.
Your employees are your first and primary line of defense against online crime. Equip them with the knowledge and skills they need to protect themselves–and your business–from criminal elements.
If you are concerned about cybersecurity at your business, call America One at (781) 356-3535 or schedule a 10-minute call below to sign up for a FREE security analysis of your computer network systems. The analysis will reveal any gaps in your protections. This offer is only available for a limited time.