Office Moves & Wiring
Comprehensive Moving and Office Cable Installation for your business in Massachusetts, Rhode Island, and Southern New Hampshire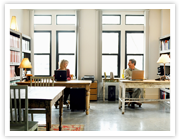 Worried that relocating your business could cause unnecessary downtime and stress? Our comprehensive office cable installation solutions will put your mind at ease as we approach your relocation with a seamless strategy to save you time and money.
America One provides for your specific IT requirements with strategic solutions in office moving and office network cabling services that will get your business in Braintree, Boston, Cape Cod and throughout Massachusetts, Rhode Island, and Southern New Hampshire back up and running fast.
The experts at America One can provide these office cable management services and office moving solutions without disrupting your business:
Office Wiring and Cabling - for construction that is both new and existing, including fiber optics
Moving your business - which includes your total network, workstations, servers, and printers
Relocation Facilitation - of your Internet, Web site, email, and phone service cutover
Cabling Diagrams and As-Built Documents - to help build a sturdy, reliable network infrastructure

Don't be put off by the daunting idea of relocating your business with all its technology - depend on our experts instead.
America One is the company that will take the edge off of relocating your business. Serving Braintree, Boston, Cape Cod, Plymouth, Quincy, Cambridge and throughout Massachusetts, Rhode Island, and Southern New Hampshire, our office cable management services are the solution you need to keep your business up and running during relocation.
Whether you need a plan for data network cabling, relocation management, office cable management, complete network infrastructure, structured cabling design, or cable equipment & installation, you know you are getting the very best in service and support.
With careful planning and proper installation, our technicians can deliver an IT infrastructure that will give you the confidence and capability to achieve more. Our office cabling services and office moving solutions are designed to evolve with your business, so you know your IT infrastructure will be worry-free today and in the future.