Testimonials
No Condescending Treatment of People Without IT Skills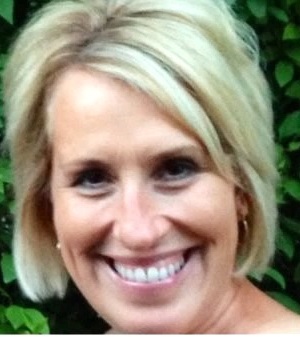 I would urge any company to use America One because of their personal service. They know our company's employees individually and treats everyone with kindness and consideration. There isn't any condescending treatment of people who may not have IT skills.
America One is also organized, professional and very timely. The job always gets done!
Kathy Devlin
Heathcare Administrator, Primary Care Medical Associates
Norwood, Mass
---
Promptness to Resolve Our Computer Issues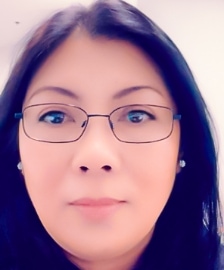 The biggest benefit from America One is being able to reach them quickly and their promptness to resolve our computer issues, either remotely or onsite. We appreciate their professionalism, dedication, concern and knowledge. We also appreciate that their techs are patient and understanding when we try to explain our computer issues in our own words (not knowing the tech words).
I would recommend America One because of all the things they do for us. They make sure our office runs well every day without interference from computers issues.
Maria Joseph
Practice Manager, Tufts Floating Specialty Center
Brockton, Mass
---
They Were a Life Saver During the Beginning of Covid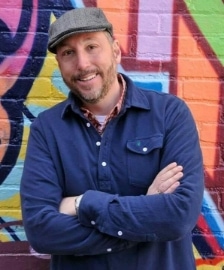 America One Techs are always friendly and their explanations are presented in a user-friendly way. They were a life saver during the beginning of Covid when many of us had to set up satellite offices in our homes. America One made sure we had complete access to our Agency Management System from remote locations.
Do not wait to choose America One. Their professionalism and value make them the clear choice. We would be lost without them.
Frank Clark
Principal
West Insurance Agency
---
It's All About Response Time!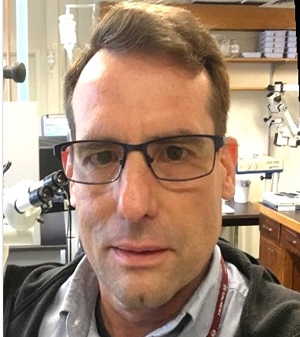 America One has always provided fast response and resolution to our computer, server and network needs. It's important to have an IT support company that understands that a disruption in service effects the quality of service that we give our patients.
It's all about response time! I can call America and, 1. get someone on the phone right away, 2. Feel that my needs will be dealt with right away. Other IT services I have dealt with create a ticket and they will get to my problem at their convenience. America One makes you feel that you are their most valued customer.
David Schultz
Equipment Manager, New England Eye Centers
Boston, Mass
---
Saved My Sorry Ass So Many Times
In my long, long experience with various tech support operations, America One has had the best all-around capabilities for a reasonable cost. They can do support, wiring, computer software, security, everything. As for backups, these guys have saved my sorry ass so many times I have stopped counting. When I was moving my office, they were unbelievably helpful.
America One techs are also better teachers than any of the tech services I have used.  They have patience and a sense of humor, which are hard to find in the realm of tech services. I recommend them without reservation!
John Kochevar
Principal Consultant, Kochevar Research Associates
Charlestown, Mass
---
They Really Care About Their Customers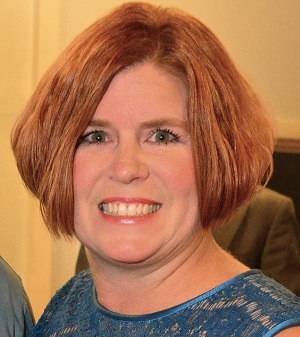 America One is professional, friendly, very knowledgeable and understand the urgency of needing to fix issues promptly so we are not without our computers for a long period of time. When we call, we get a live person and the techs have a lot of patience. They always listen to our needs and recommend products at a reasonable price.
Definitely give America One a try, you will not be disappointed. They really care about their customers and give quality service.
Kathleen Dorsey Gilman
Principal, Boylston Staffing, LLC
Braintree, Mass
---
Immediate Response from America One!
Immediate response from America One has always given our practice assurance that our computer issues are their top priority until resolution. When calling, you always speak to a live person. You don't have to wait on a ticket process or recorded voicemail. When we have a problem, hearing a voice on the other end assuring us that progress is being made ASAP is paramount to a medical practice.
America One also does not have a simple "cookie cutter" service level plan of choices. They will work with you to customize a support structure to your needs. Contact them and see that great service is their number one priority!
Heather Lancaster
Practice Manager, New England Eye Centers
Framingham, Mass
---
Always Accommodate Our Questions with Great Patience
Our practice values America One's knowledge, availability and promptness to our IT needs and concerns. I would tell any potential client that they always accommodate our questions with great patience, no matter how simple. We also benefit from America One's willingness to help us understand and communicate with our EMR vendor: eClinicalWorks.
Gina Cerrado
Practice Manager, Plymouth Carver Primary Care
Plymouth, Mass
---
They are Great at Problem Solving
America One provides consistent and accountable IT services. They are great at problem solving and finding the most economical IT solutions. Select America One for your office. They always have personal service and friendly techs that care about their customers.
Bill Carlson
President, Vista Consulting Group
North Attleboro, Mass
---
Biggest Benefit is Immediate Service!
If we have to wait for IT service, we would not be able to work. Our work is time sensitive and if we are having an issue with our software, email or network we are at a standstill until the issue is resolved.
This doesn't happen with America One as our IT provider. Their biggest benefit is immediate service. When we have an issue, it is dealt with immediately. No waiting for a call back. If I do leave a message, it is returned in minutes. Everyone is extremely knowledgeable and friendly. Give the America One team a call.
Lisa Weddleton, CPA
Principal, Weddleton & Company, P.C.
Norwood, Mass
---
They are The Best!
Their single biggest benefit is their rapid response. Choose America One. They are the best!
Maria Hernandez
Office Manager, West Insurance Agency
Boston, Mass
---
The staff at America One Technologies has been extremely helpful in helping us maintain the computers in our office. They always seem to drop everything to help us solve a problem, no matter what it may be. They are always quick to find a solution and don't stop until we are satisfied
Jen Jensen
Northeast Consulting, Inc.
---
If I were to use just a few words to describe America One pro-active, professional, competent, capable, and quality customer care come to mind. I would highly recommend America One Technologies to anyone because I wouldn't trust my network to anyone else.
Sandy MacDonald
Dickinson Development
---
We have used America One Technologies for many years now and they have always been very prompt in resolving any issues that we had with our computer systems. They created a website specifically for our company, which is a tremendous benefit to us as most of our employees work from the road. America
...Read More
Robert Reynolds
Summit Investigations
---
We have worked with America One for ten years now and what they provide to Paradigm Associates, beyond their expertise and outstanding professional service, is peace of mind; the peace of mind that comes with knowing that they are our IT department, keeping our computer systems and therefore our business
...Read More
Cindy Lyman
Paradigm Associates
---
America One Technologies has been providing our IT support for almost 5 years. They are available to meet our daily needs in a professional and timely manner. Whenever we have emergencies, they are always available to help either remotely or will come in at a moment's notice to fix the problem. It's
...Read More
Pauline Rockwell
Salem Radio Boston
---
Something like, the staff at America One Technologies is very knowledgeable and has helped out tremendously. Whenever we have had computer issues they have scheduled a time to assist me immediately. America One Technologies is an excellent company to have on your side when you have any type of computer
...Read More
Ryan Fine
Raymond James Financial
---
We at Graham Contracting have enjoyed our relationship with America One Technologies for nearly a decade. The services they have provided have always been quick, complete and professional. It is without reservation I would refer them to any of our peers.
Bryan Beaver
Graham Contracting
---
Highland-March Office Business Centers in Braintree and Mansfield have been relying upon America One Technologies for almost eight years. Their staff provides us with direction in terms of keeping up with the latest technology, procurement of equipment, installation and maintenance. They're responsive
...Read More
Leslie Libeskind
Highland-March Office Business Centers