"Knowing is not enough; we must apply. Willing is not enough; we must do."
- Johann Wolfgang von Goethe
When was the last time that you had Security Awareness Training? It's the cornerstone of an effective cybersecurity strategy. Anyone in the organization has the potential to be an unintentional insider threat.
In fact, in a 2019 survey of 2,300 U.S. adults 18+, a majority of those participating showed concern when it came to questions regarding the protection of their identity.

A majority also concluded that their own security errors would have a negative impact on their employer.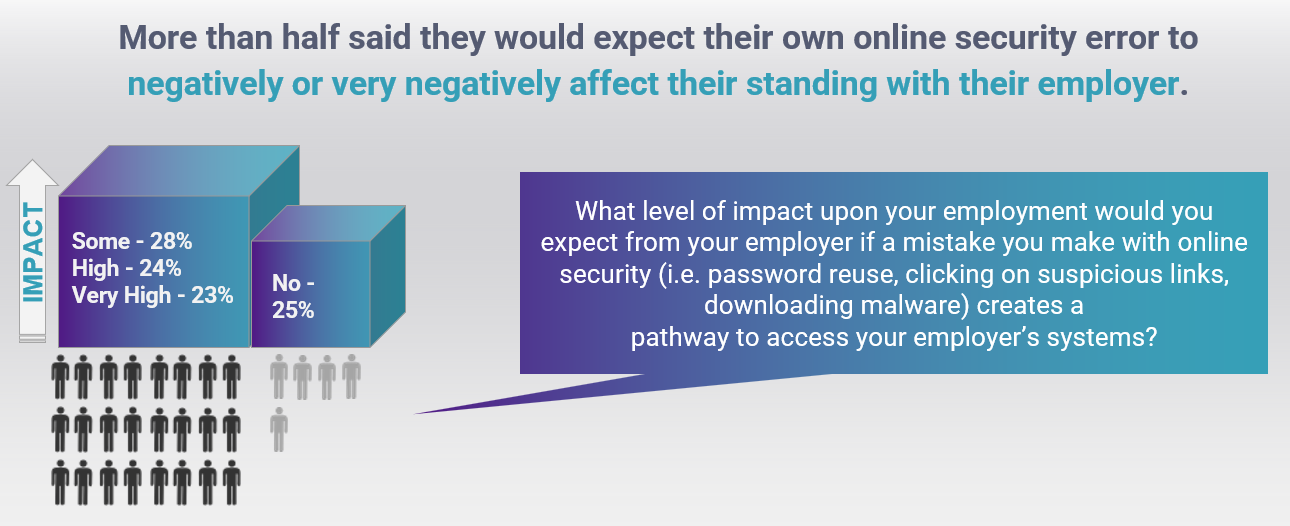 While a majority believed their employer was effective at protecting their PII (personally identifiable information), over a third of participants expressed concern with trusting their employer with their own information.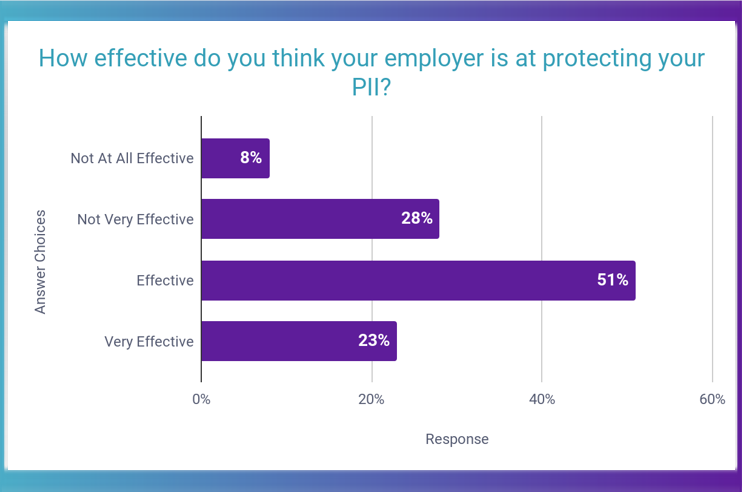 Nearly a third of those surveyed also expressed concern with their own effectiveness protecting sensitive information.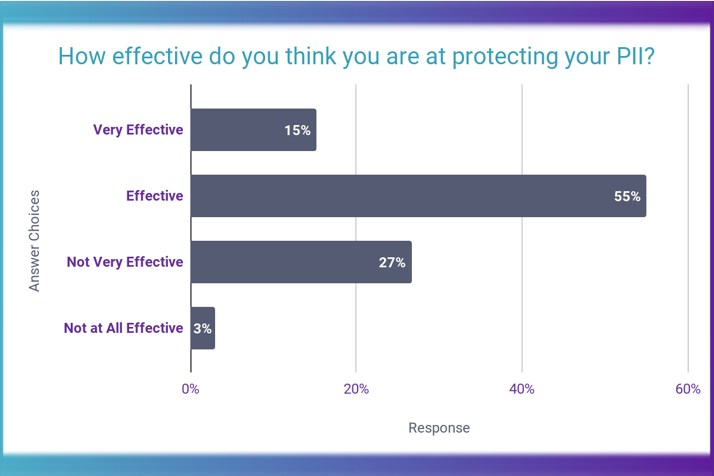 If you are not sure whether your organization is 'security aware' it may be time to consult an expert.
Did You Know?
43% of employees are not aware clicking on
suspicious links could result in a virus.
48% of employees are fooled by fake
attachments in email.
59% report a lack of confidence in identifying
social engineering attacks.
90% of data breaches involve weak or stolen
passwords.
*Source: Osterman Research's State of Privacy and Security Awareness Report 2020
The more workers are exposed to effective security awareness and practice appropriate responses, the more they will be able to react to real-time cyber-emergencies without hesitation, fear or mistakes. The faster someone responds to a threat, the faster the organization can react and recuperate.
Here are some basic tips for maintaining security within your organization.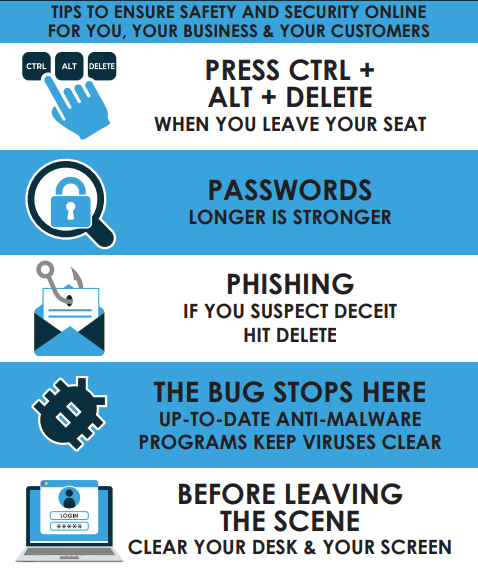 Have your employees received sufficient security awareness training? Are you in compliance with information protection standards?
Contact America One at (781) 356-3535 or schedule a 10-minute call below today for guidance on how to incorporate effective security strategies with your employees.